Happy Holidays from Reseller Assistant!
Hello to all our lovely customers!
Just a quick update to wish you all a very Happy and Healthy Holidays from all of us at Reseller Assistant – have you got everything wrapped? Food prepared? Games organized? We hope you are going to have an enjoyable break for a few days from the crazy year we've all just experienced!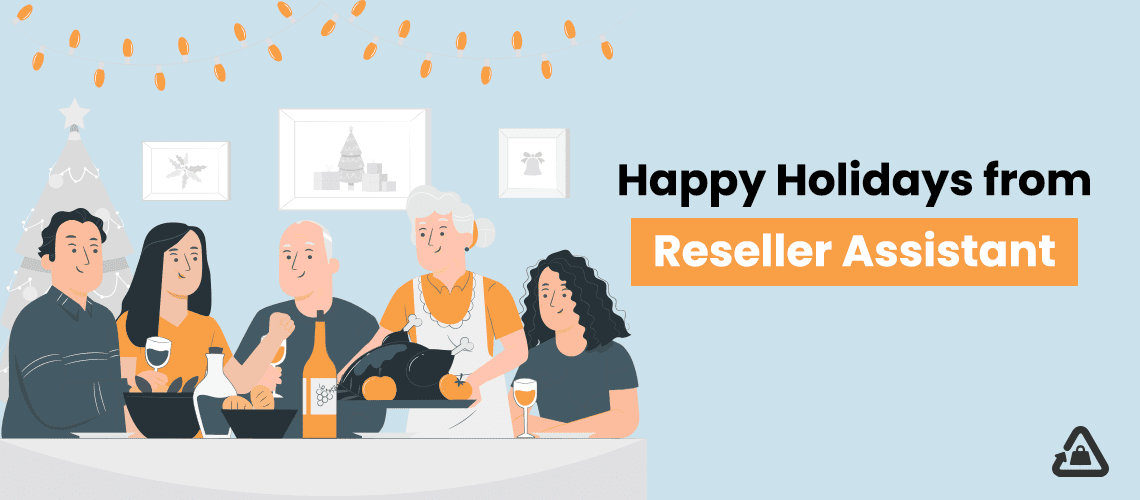 What times are we closed?
Our administration team will be working some reduced hours during the holidays, but don't worry – any messages you send via our contact page or support dashboard will be answered in the order they arrive and as quick as possible!
Our reduced hours are generally only on the following days: December 25th, 26th, 31st & January 1st.
What happens to my sharing during the Holidays?
At Reseller Assistant we run 24/7 and your allocated virtual assistant will be working throughout the Holidays as scheduled. Don't worry – leave everything to us, you will be surprised at the number of people buying during the Holidays!
Do you have anymore events planned before the end of the year?
Yes, we do! We have a final event planned – keep an eye out on our blog and in your email for dates so you don't miss out!
Again, we wish you and your family a Happy Holidays and hope you have some enjoyable times over the next couple of weeks with your loved ones!
Don't forget to follow us for updates via our socials: Instagram, Facebook and Twitter!