How to Sell Sneakers for Cash on Poshmark
Sneakers have evolved from mere athletic footwear to cultural icons, coveted by collectors and fashion enthusiasts alike. If you find your sneaker collection growing larger than your closet space, it might be the right time to consider selling some pairs on Poshmark. Poshmark is a popular online reselling app that provides a fantastic platform for selling sneakers and making extra cash. In today's blog, we'll tell you how to sell sneakers for cash on Poshmark. We will walk you through the step-by-step process of selling sneakers on Poshmark and how to make money out of it. So let's start:
How Much Money Can I Make Selling Sneakers on Poshmark?
The amount of money you can make selling sneakers on Poshmark can vary widely and depends on several factors. Here below are some of them:
1- Brand and Demand: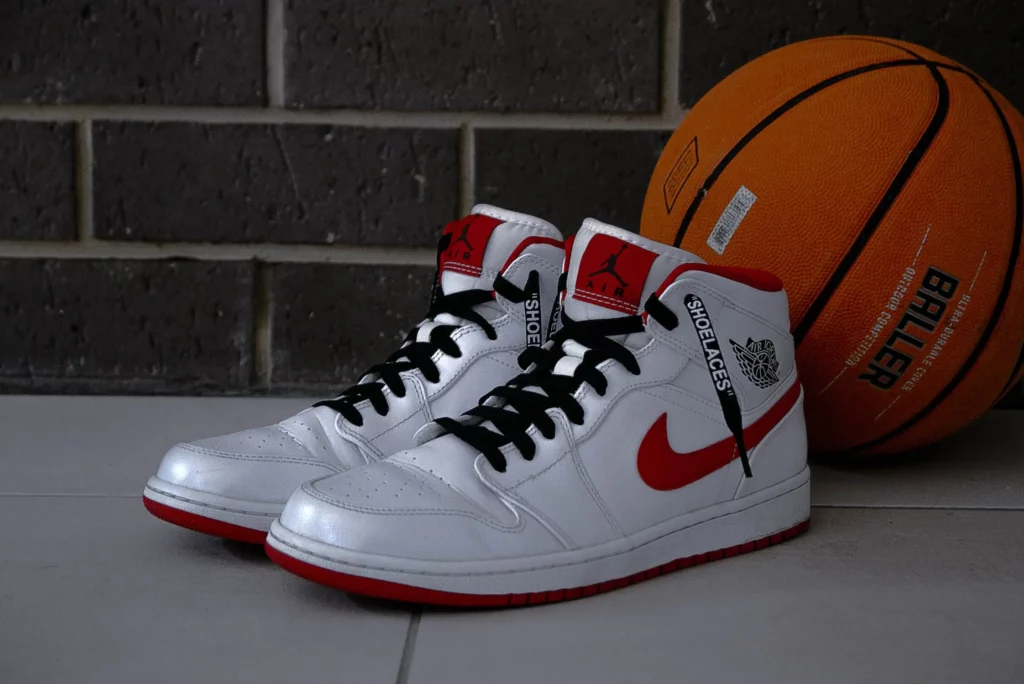 The brand, rarity, and popularity of the sneakers you're selling can greatly influence your potential earnings. High-demand brands and limited-edition releases such as Nike Jordan 4 tend to sell for higher prices.
2- Condition: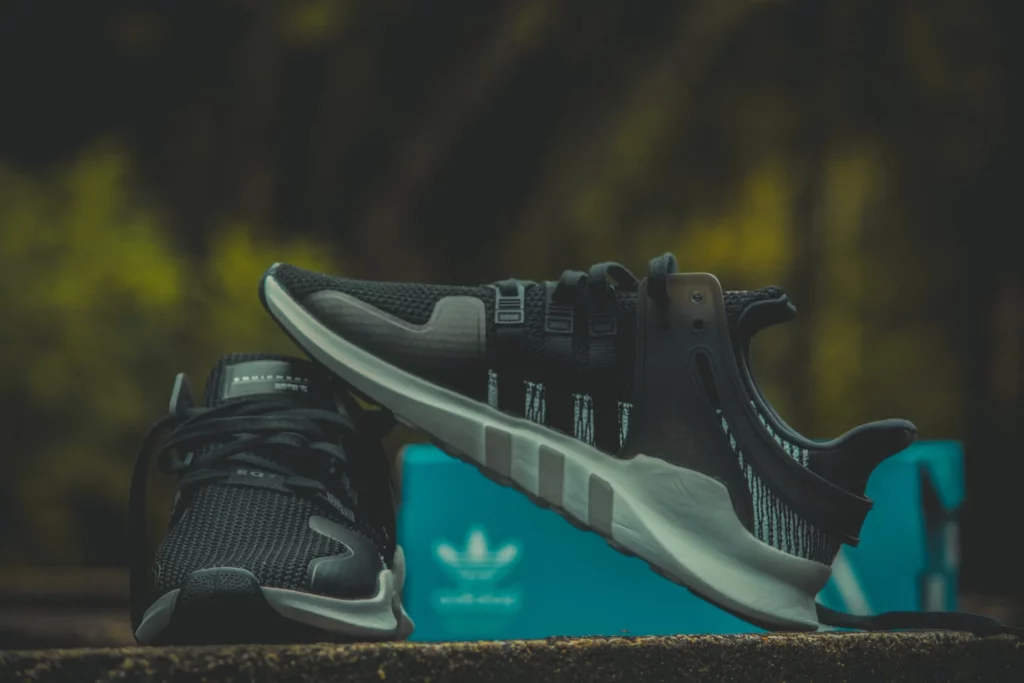 The condition of the sneakers also plays an important part in how much profit you can make selling a pair of sneakers on Poshmark. New or gently worn sneakers in good condition are generally sold for higher prices than heavily worn or damaged ones.
3- Pricing Strategy:
Your pricing strategy can impact your sales. Setting competitive prices that reflect the market value of the sneakers while still allowing for a reasonable profit is essential.
4- Presentation and Marketing: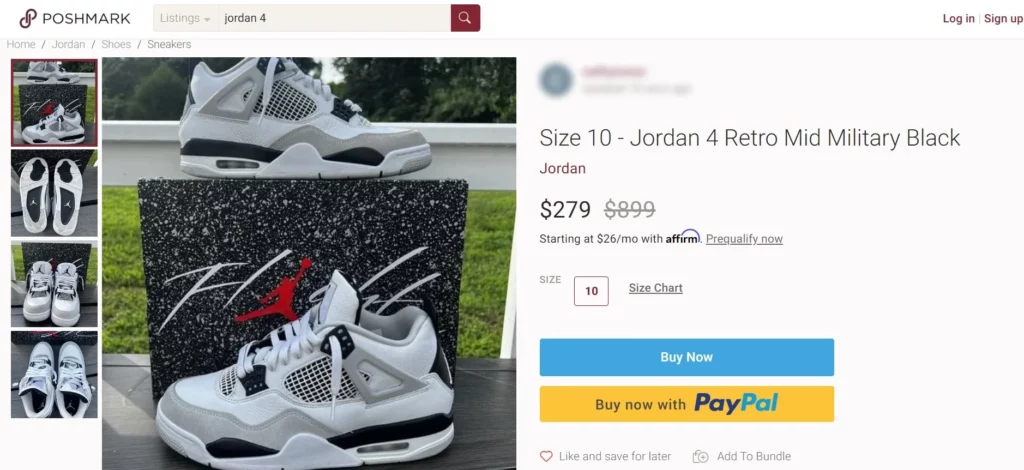 High-quality photos, detailed descriptions, and engaging titles can help attract more buyers on Poshmark. If you are providing accurate information about the sneakers, including size, color, and any unique features then that can definitely lead to quicker sales.
5- Market Trends:
The sneaker resale market is influenced by trends and fashion, which can change over time. Keeping up with the latest sneaker styles and staying informed about sneaker market trends can help you get more sales on Poshmark.
6- Competition: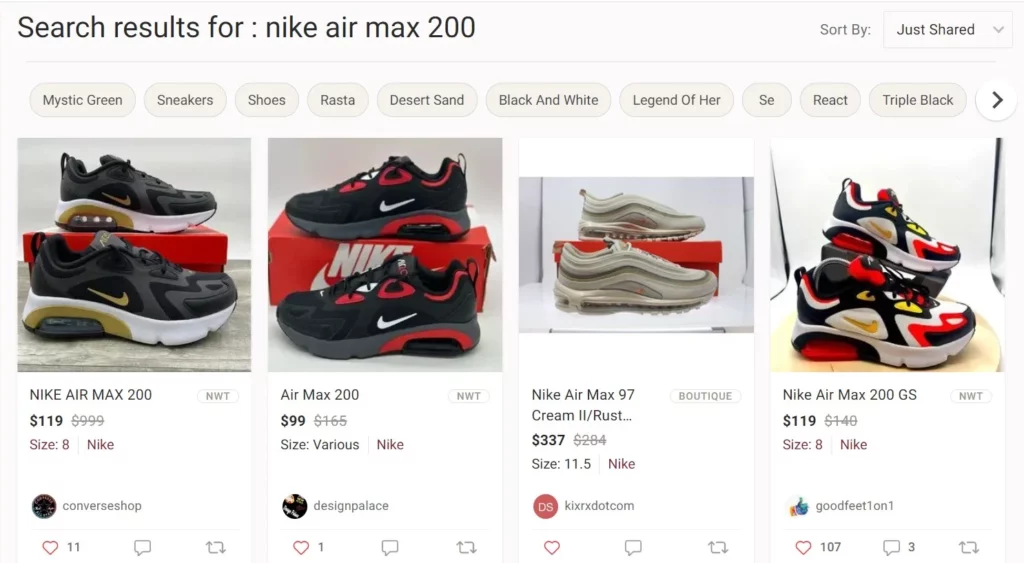 The number of other sellers offering similar sneakers is another factor that can affect your sales on Poshmark. If there are many listings for the same sneakers on Poshmark then it might impact the price you are asking for your sneakers.
It's important to note that success on online reselling marketplaces like Poshmark requires effort, research, and patience. While some sellers may earn a substantial income from selling sneakers, others may only make a modest amount.
If you're considering to start selling sneakers on Poshmark, it's a good idea to start by researching the platform, studying market trends, and carefully curating your listings to maximize your potential earnings.
How to Sell Sneakers for Cash on Poshmark?
1- Sign Up as a Seller on Poshmark
Download the Poshmark app from your mobile device app store and sign up as a seller.
Create a profile that reflects professionalism and trustworthiness.
Choose a unique username that's easy to remember and it would be better if it's relevant to your niche (sneakers).
2- Read Poshmark's Policies for Selling Sneakers
Familiarize yourself with Poshmark's policies for selling sneakers which include:
Poshmark exclusively permits the sale of new or slightly used sneakers.
Sneakers listed for sale must be in good condition, moreover, shouldn't have any major defects.
Selling counterfeit sneakers from brands is strictly prohibited.
The sneakers must be honestly and accurately described both in the description and photos.
Sellers are responsible for shipping the ordered sneakers to buyers within five days.
For sales totaling $15 or more, Poshmark levies a 20% commission fee while a flat commission of $2.95 is imposed for sales below $15.
3- Write Product Description for your Sneakers Listing
Craft a detailed and accurate product description for each pair of sneakers you want to sell.
Include brand, model, size, color, condition (new, gently used, etc.), and other features of the sneakers.
Mention if the sneakers come with the original box or any additional accessories.
Be honest about any flaws, wear and tear, or defects.
4- Capture Photos of Your Sneakers from Various Angles
Take high-quality, well-lit photos of the sneakers you're selling.
Include shots from different angles (front, back, sides), and focus on any unique or important details.
Show the soles, insoles, and any visible wear to provide a comprehensive view of the sneakers' condition.
Consider using a plain backdrop to make the sneakers stand out.
5- Set Pricing for Your Sneakers
Research similar listings on Poshmark to gauge the market price for your sneakers.
Consider the brand, model, condition, rarity, and demand when pricing your sneakers.
Be competitive but realistic to attract potential buyers.
6- Promote & Share Your Listings
Regularly share your sneakers listings on Poshmark to increase their visibility and help them reach potential buyers.
Participate in Posh Parties and share your listings in sneakers parties to reach a wider audience.
Engage with the Poshmark community by following, sharing, and commenting on other poshers' listings.
If you feel that sharing and promoting the listings on Poshmark will take a lot of your time then you can also consider to hire a Poshmark VA from Reseller Assistant.
Final Words:
Selling sneakers on Poshmark is indeed a lucrative way to make passive income. With a buyer base of more than 80 million and a platform dedicated to fashion, you can tap into a targeted audience. SEO-optimized product listing, competitive pricing, and sharing are key. While success isn't guaranteed, dedication and strategic selling can turn your sneaker collection into a profitable venture.