When and How Sellers Get Paid on Mercari
Mercari, the popular online marketplace, has become a go-to platform for individuals looking to declutter their homes, sell unique items, or start their own online businesses. If you're a seller on Mercari, you might be wondering how and when you'll receive payment for your sales. This comprehensive guide will walk you through the process of when and how sellers get paid on Mercari, ensuring that you can make the most of your selling experience on this platform.
When and How Sellers Get Paid on Mercari?
Sellers on Mercari have two primary options for getting paid: Instant Pay and Direct Deposit.
1- Instant Pay: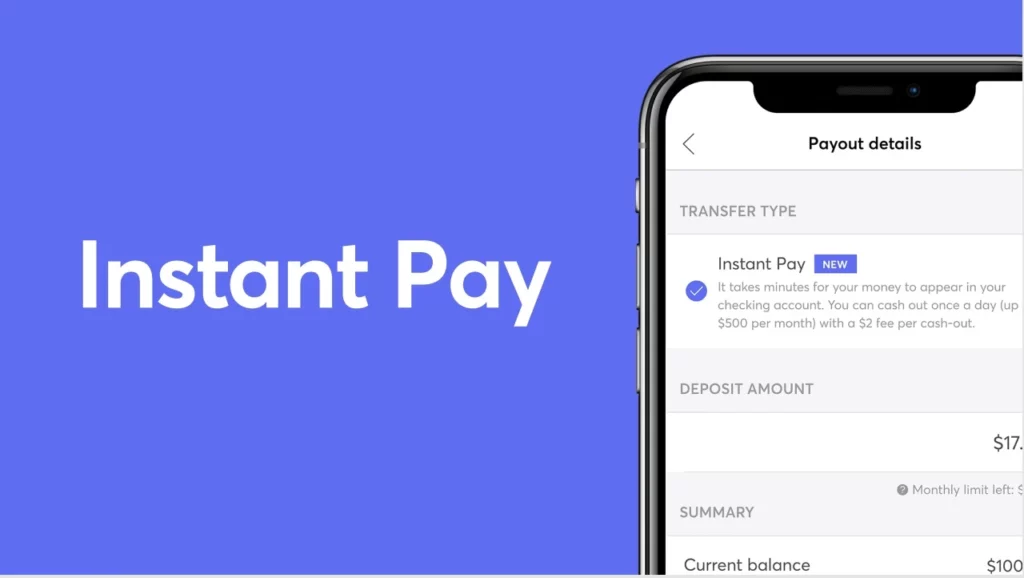 Instant Pay is the quickest way for sellers to access their earnings. Sellers can use Instant Pay for amounts up to $600 per month, and it can be done once per day on eligible debit cards. There is a flat fee of $3 per cash-out transaction. The funds are typically transferred to the seller's bank account within minutes, although the exact timing may depend on the processing time of the seller's bank.
To set up Instant Pay, sellers need to follow these steps:
Verify Government ID: Sellers must provide their government ID and a photo of themselves for verification. The ID will be checked against the uploaded photo, and this verification process usually takes only a few minutes, but it can take up to 48 hours.
Add a Debit Card: After successfully verifying their government ID, sellers need to enter their eligible Visa or Mastercard debit card information in the "My Balance" section. If a card is not eligible or the bank does not approve the request for Instant Pay, sellers can try using another verified card or opt for the Direct Deposit method.
Once the request for Instant Pay is submitted and approved, the funds become available to the seller within minutes.
2- Direct Deposit: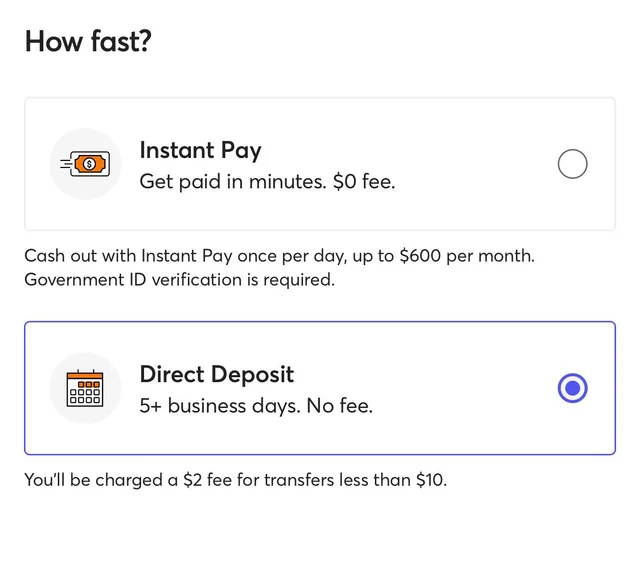 Direct deposit is an alternative method for sellers to receive their earnings on Mercari. With direct deposit, the seller's Mercari balance is transferred into their ACH (Automated Clearing House) account, typically a checking account.
These transfer requests are processed on the following business day, and it may take up to 5 business days for the funds to reflect in the seller's bank statement.
To request a direct deposit, sellers should follow these steps:
Access Settings: Go to the Settings section within the Mercari app.
Navigate to Balance: Find the "Balance" option in the Settings menu.
Initiate Transfer: Select the option to "Transfer my balance."
Provide Account Information: Enter the seller's name as it appears on the bank account, along with the routing and checking account numbers.
Confirm Transfer Amount: Confirm the amount of funds you want to transfer to your bank account, then tap "Confirm."
Once the direct deposit request is processed, Mercari will send an email confirmation to the seller.
It's important to note that Mercari allows each account to link only one bank account to prevent fraudulent activity.
Therefore, if there is a joint bank account, only one of the account owners can use it for receiving funds from Mercari.
Sellers should keep these payment options in mind when deciding how they want to receive their earnings on the platform.
Final Words:
Understanding when and how sellers get paid on Mercari is crucial for a successful selling experience on the platform.
By following Mercari's payment process, utilizing the Mercari Balance and direct deposit options, and adhering to best practices for smooth transactions, you can maximize your earnings and build a positive reputation as a trusted Mercari seller.
Whether you're selling items to declutter your space or starting a small online business, Mercari is the right marketplace for turning your items into cash.
For more informational seller guides, keep following Reseller Assistant.