Looking for some ideas to start a side earning? If yes, then you will be delighted to know about "Poshmark." Not just you can make extra bucks on the platform, moreover, you can clear out your closet by selling your old clothes with tags still on them. Before we began, we would like you to know a little about the Poshmark. Readout this ultimate Poshmark guide for beginners to get the latest and amazing Poshmark hacks, tips for 2020!
2020 Guide For Beginners To Sell Like Crazy On Poshmark
What is Poshmark?
Poshmark is a social marketplace app and website where people can both buy and sell clothing, fashion, and home decor items.
Initially, Poshmark started as a women's app for cloth and fashion item selling. With time it has expanded to include men, kids, and home decor.
What makes Poshmark stand out from other online marketplaces like eBay, Depop, and Mercari is that it's a niche marketplace. This means that you can only sell fashion and clothing products on it. Unlike, other counterpart platforms where you can sell almost any item you want.
Is It Hard Or Easy To Sell On Poshmark?
Selling on Poshmark is not very hard, perhaps it is very easy. You just need a smartphone with a good camera to take pictures of items that you are going to sell. Moreover, you can upload the item pictures from the same smartphone to create the perfect item listing that sells.
What Are The Fees For Poshmark?
Poshmark doesn't have any upfront fees! This means that you can list items and you won't get charged for it until the item sells. Once your item sells, Poshmark will charge a 20% commission on items that are over $15. Moreover, it charges flat $2.95 fees for items that are priced under $15.
What Items/Products Can You Sell on Poshmark?
Since Poshmark is a fashion niche marketplace, therefore, you won't find any auto or electronic items on its platform. Poshmark is all about attires, costumes, shoes, and handbags. Nevertheless, you sometimes may find beauty products, jewelry, home goods, and appliances as well. Still, it's pretty much focused on clothing!
What Cannot Be Sold On Poshmark?
Selling of any sort of illegal items is strictly prohibited by Poshmark. Moreover, it includes those products that are fakes and replicas, any item that requires a prescription, furs of endangered species, and stolen goods. Sellers who list or attempt to sell any such illegal items will immediately and permanently get banned from Poshmark.
What Sells Best On Poshmark?
As one of the Poshmark beginners who is experiencing the platform for the first time, you surely have this question in your mind!
The items that you will find best-selling on Poshmark are either clothing items from popular brands, designer, or cheap outfits on-trend.
However, you can sell other items too, but the hot cake items are usually in those categories that are mentioned above.
You May Also Like: What Sells Best on Poshmark? – Detailed Guide
What Brands Sell Best On Poshmark? (Top 10)
Kate Spade
Eloquii
Tory Burch
Torrid
Johnny Was
Reformation
Nike
Lululemon
Golden Goose
Levi's
How To Sell On Poshmark? (Step By Step)
The process of selling items on Poshmark is quite easy. Even if you are just a beginner. All you have to do is to just follow the procedure written below, to get the things started:
Download the Poshmark app and open it.
Complete all the required steps to set up a seller profile.
Choose the products/items you want to sell.
Take clear and attractive photos of your chosen items/products.
Write a well-written and keyword-optimized description of your listed product.
Select the fitting category, size, color boxes.
Set your price and also the original price.
Click the "List Item" button.
Hold back for inquiries.
Accept or decline any offer from the buyer to your listed item.
Once you accept an offer made by a buyer for an item, print the shipping label of that item.
Drop your sold item in the mail.
Receive payment!
How & When Do I Get Paid On Poshmark?
The payment of the sold item gets released to your balance once the sold item is delivered to your buyer and he/she accepts it. Only after that, you can request a payment from Poshmark. Once you request, Poshmark will transfer the money to your bank account directly which usually takes 2-3 days.
Best Tips & Tricks For Selling Clothes On Poshmark 2020 (Become A Seller Machine)
Take Product Photos From Multiple Angles:
The cover shots that you feature in your listing are the first thing that a potential buyer sees while browsing Poshmark search results. Capturing pictures of the selling item from multiple angles is very effective in gaining more attention from customers. It has been found that listings on Poshmark with more than 4 photos are likely to sell 70% more!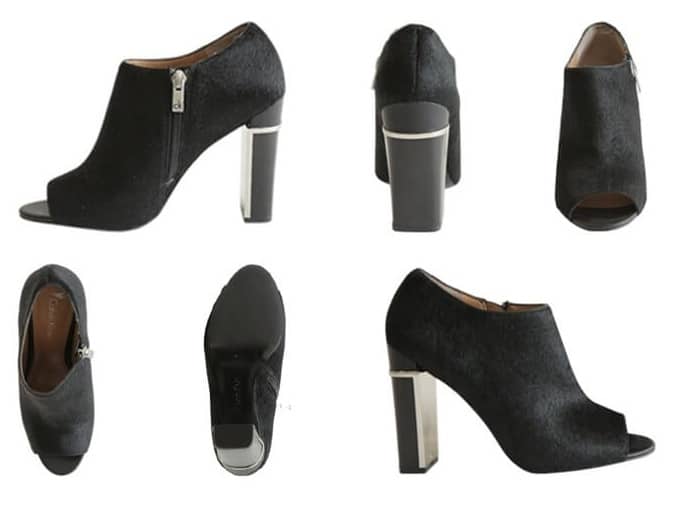 Write A Standout Description:
An item description plays a vital role in making the listing stand out. Moreover, the description also plays a great part in making the listing more visible. A description optimized with keywords gets more visibility and views. That's why it's important to write a description and title that makes your listing a unique one. Don't forget to add product features in bullets so that viewers can read it quite easily and have a better understanding of the product.
Become A Suggested Seller:
It's a game-changer! Becoming a suggested seller by Poshmark means that Poshmark thinks you an active and valuable part of the community.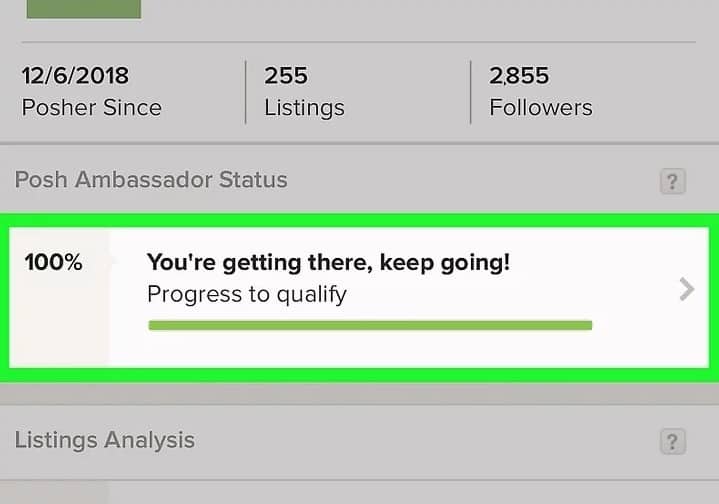 Once you become a suggested seller, Poshmark itself will promote your closet to the community on the app. However, to become a suggested seller you need to have a full closet, a great sales history, clear cover shots, and well-written listing descriptions.
Frequently Add Items To Your Closet:
If you are adding new items to your closet frequently then people will start seeing your item at the top of their feed. So, you need to list your items on a daily or at least weekly basis.
Not just this simple trick will bring your closet in the limelight of the Poshmark community. It will get you so much in sales that you have never thought about!
Hire A Poshmark Virtual Assistant:
Hiring a professional virtual assistant for Poshmark is something that you might not have heard about. Well, it's like having your own assistant but virtually.
You can get a service like "Reseller Assistant" that will take care of your closet store on Poshmark. Ultimately, bringing you more sales than you could ever get on your own. So save your valuable time and invest some money to get a crazy ROI.
We hope this Poshmark for beginners guide helped you in understanding the platform completely. Best of luck with your sales!