Poshmark for Beginners Tips 2020 | Getting Started
For those who may not know, reselling items such as clothing and fashion accessories can be big business. And we mean BIG business—there are some who with persistence, organization and a dream in their hearts, have managed to pull in six figures from the Poshmark platform. That can be you! Seriously it can…but it is going to take a little time to familiarize yourself with all things Poshmark, as well as build up that closet, establish a solid follower base and then cruise toward that financial independence finish line.
If you are a Poshmark beginner, then you've come to the right place. In this article, we will review the basics—everything from what type of items are actually posh-worthy, to tips and tricks the Poshmark pros used in building their reselling empires. Ready for your crash course on one of the most popular clothing reselling platforms on the planet…
What is Poshmark?
Definitely a very relevant place to begin! Along the lines of eBay, Mercari and Depop, Poshmark is a socially-driven eCommerce platform that allows for the selling of used clothing and fashion accessories. Unlike the afore mentioned sites however, Poshmark specializes solely in clothing and accessories. Originally taking shape as a women's marketplace for the most part, it has since expanded to include clothing for men and children as well. That said, in scrolling through the app you will generally find that women's clothing is still the primary offering.
The fact that Poshmark's focus is only clothes and clothing related items makes it the ideal platform for those budding fashonistas—or those of us who want to clean out our closets and make some money in the process—to do business. That's because you're not getting lost in a sea of other "stuff." Clothing and accessories only; it is thus fast becoming the go-to place for shopping for used items of this nature.
The Nuts and Bolts: Getting Started Selling on Poshmark
Okay, so we now know what Poshmark is. We know why it is becoming so darn popular among those who want to make clothes reselling their niche. So now let's break it down a bit here and get into some of the more practical details regarding becoming a Poshmark entrepreneur. It's not as hard as it looks—in fact, it is quite easy to get started. As mentioned, all you need to do is clean out that closet and have at it!
What are the Fees for Selling on Poshmark?
The good news: no upfront fees! Poshmark will only charge once an item sells; meaning, if there are items in your closet that just aren't moving for whatever reason (and we will get into that shortly), you pay nothing for their listing. You might however, want to think about revisiting your photos and description in order to more effectively sell those otherwise stagnant items.
Now, when an item does sell, Poshmark will take its cut. The platform has to make some money after all. They take a 20% commission on items over $15 and then for those items priced below $15 they charge a $2.95 flat fee. So when you do your pricing, keep this commission structure in mind. If you're pricing something at 5.00 for example…is it really worth it?
What items can you sell on Poshmark?
This is perhaps one of the most important questions you can ask prior to embarking on your Poshmark for beginners journey. Obviously, the short answer here is clothing. So, no electronics, no bicycles, no PlayStations—you get the idea.
And while it is rare to find much beyond clothing and accessories, there is the occasional beauty product and even home goods every once in a while. For the most part though, Poshmark is a clothing platform designed with the savvy and stylish shopper in mind.
What Absolutely cannot be Sold on Poshmark?
Use common sense here…so if something might be considered illegal—probably not going to want to list it. If an item is otherwise a stolen good—yeah…keep it out of your closet. This also goes for any "fakes" or cheap replicas. Remember a huge part of selling on Poshmark, especially in the beginning, is building up credibility and trust. If you offer items that in any way, shape or form undermine this credibility, you are going to fall flat on your reselling face before you even get started. Keep it legit.
What items sell best? Best-Selling brands?
Knowing what sells, what's hot, what shoppers are out for…this is going to be the key to your success! And as such, you beginning poshers out there, this is probably going to require a bit of homework on your part; in other words, study the platform.
Take a look at some of the better performing closets. See which poshers are at the top and consequently follow their lead. There's nothing wrong with emulating someone else's strategy—especially if it happens to be working.
That said, what we've seen to be among the hottest sellers: sought after brand name items, clothing from top designers, and also less expensive trendy outfits.
A few of the top brand names to keep an eye out for that tend to do really well for Poshmark beginners:
You May Also Like: What Sells Best on Poshmark? – Detailed Guide
What Brands Sell Best On Poshmark? (Top 10)
Kate Spade
Eloquii
Tory Burch
Torrid
Johnny Was
Reformation
Nike
Lululemon
Golden Goose
Levi's
Of course, this list is by nowhere near exhaustive, but it is a start. So in parsing through your old clothes, if you happen to stumble upon one of these names and the item is in good condition, well, this may be the start of a brand new side gig. And keep it consistent. In some ways, you are developing your Poshmark brand in this early phase. If you happen to offer a certain style of clothes, if you tend to stick with some key designers, try and make that your trademark in a manner of speaking. Users do come to identify you by your closet offerings.
Step by Step: How to Sell on Poshmark?
So we've looked at a few of the more general questions and information regarding becoming a Poshmark reseller. Now it is time to roll up your sleeves all you Poshmark newbies out there and really dive into the realm of reselling. We're here to offer a little help.
First off, download the app—pretty much a no brainer. That is the great thing about Poshmark, you can sell, keep tabs on your closet, follow, share or like from literally anywhere with a very easy to navigate app.
Set up your profile. Really take some time too to think about the username. Might not want to use your own name in the interest of privacy. Perhaps something clever and creative!
Go through that closet and purge…Here is where you actually spend some time carefully selecting those Poshmark items you want to use for your initial launch. Remember, in a way this is your first impression on the Poshmark community—make it a stylish one.
Descriptions and photos are what get items sold. So make them good. The more professional they look/sound the more apt you are to make that first, second and third sale.
Set your price. Now, for Poshmark beginners particularly, this one can be a little tricky. Price too high and your closet will just sit there, unliked and unfollowed. Too low and you may just be setting yourself up to lose money. Again, some research here goes a long way. And not simply research within the Poshmark app, but look up the items you're listing online—see what you can find out about them in terms of being sold "new." This can help you to determine where your price point should optimally be.
Wait for those offers to come rolling in (hopefully if you've done the first few steps right). And when an offer does come in, weigh it carefully and determine whether or not to accept, decline (especially with ridiculously lowball offers) or counteroffer.
Once you do accept an offer or a price is mutually agreed upon after some negotiations, then you're ready to print the shipping label and send that baby off! You've done it—your first sale as a Poshmark beginner! Now it's just a matter of waiting to get your payment.
Speaking of getting paid…How do I get paid on Poshmark?
Probably one of the foremost questions on any beginner's mind. And with good reason…It's all about making some additional money after all, right? You've put in the time, done the work, of course you want to reap the rewards.
Here is how Poshmark payment works: the buyer will receive the item generally within a few days after you ship it. At that point, they can either accept or reject the item. A rejection will usually happen if the item is not as described—so be absolutely sure to list any defects, flaws or stains that may appear on the clothing. Once they accept, you can then request payment from the platform. The money generally takes 2-3 days to hit your account. And there you go: the path to Poshmark success awaits.
A Few Pro Tips & Tricks for Becoming a Poshmark Selling Machine in 2020
Use Multiple Photo Angles for Clothing Items
It's not just about a "one and done" approach here—not at all actually. Recent surveys have shown that 4+ photos bumps your selling rate by 70%. So let's just say you cant afford to offer just one angle. Make sure your cover photo—that which users will first see—is the most comprehensive view. After that however, offer a multitude of shots, showing off that item from various angles.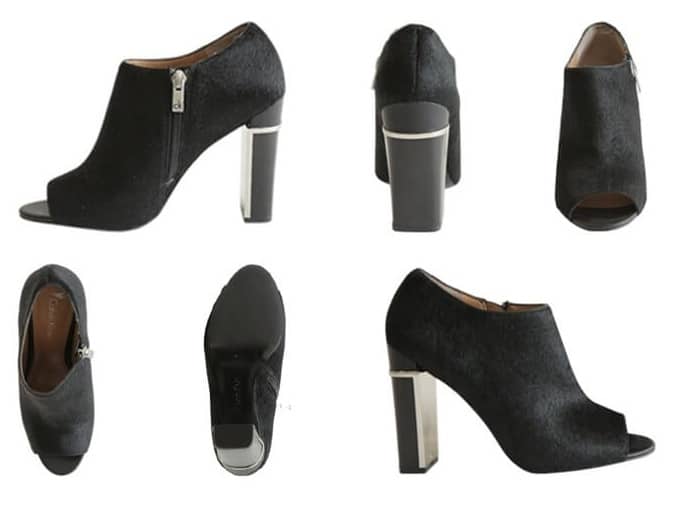 Take Time Writing that Description
Remember, words sell too. Yes, your images need to look well staged and professional, but you really capture them with the writing. Make it enticing. Be sure to include all relevant product features. Also, with the description you have a chance to utilize keywords. This is important, as when poshers are searching for items they will naturally gravitate toward some of the more common keywords. Take some time familiarizing yourself with these and integrate them into the description.
Always be Adding Items to that Closet
A stagnant closet is one that gets overlooked time and time again. If you can add items daily this is the ideal scenario, as this helps ensure that your items pop up at the top of your followers' feeds. And of course this translates to more sales. If not, at the very least you want to be adding items on a weekly basis. Keep in mind, the more active you are overall on the app, the more people will take notice. And people taking notice means that you're more apt to sell your stuff.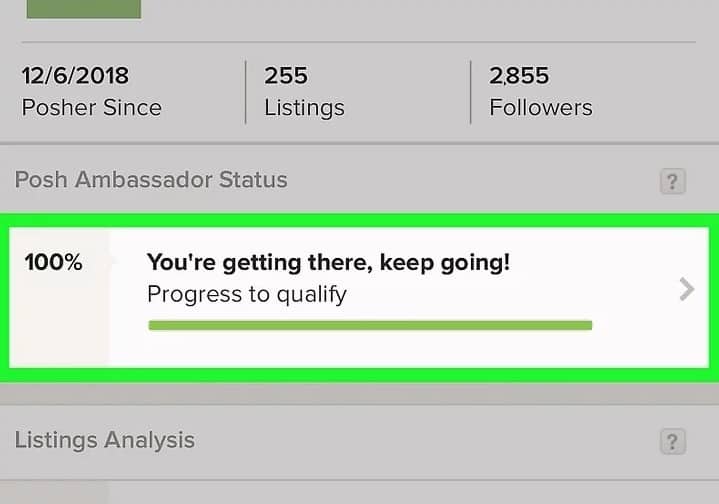 When in Doubt Hire a Poshmark Virtual Assistant!
What exactly is a Poshmark virtual assistant (VA)? We go into that in more detail in other articles; just know though that a reseller assistant is a company/individual who helps you maintain, well, everything about your Poshmark closet. From engaging other users, to pinpointing the best times for shares and likes, to helping you stay organized in general along your Poshmark journey, a VA helps make life so much easier to this end.
In this guide we've gone over some strategies, the how's and a few key tips when it comes to Poshmark for beginners. What we can't stress enough however is that there are a number of moving parts, and while it is an easy platform to get started on, if you are legitimately looking to make some big money, you're likely going to need some assistance. You will be amazed at the results once you do immerse yourself in the world of Poshmark reselling.