Poshmark vs eBay: Which One Is Best for Selling Online in 2020?
Do you want a full-fledged resale business? OR, do you want to clear out your closet? If you're serious about reselling, enough to look at it from a business owner's perspective, you'll need to ask yourself which platform you'd want to go for.
The two biggest selling platforms today are Poshmark and eBay, let's have a look at both of them!
Poshmark and eBay are both amongst the list of top reselling platforms. However, there are differences between the two when it comes to shipping, commissions and ease of use. Three important factors that shape how much profit you'll make on each sale and your success rate.
You have probably asked yourself this before, and today we're going to give you an answer: Poshmark vs eBay, which one is the better platform for reselling clothing online in 2020?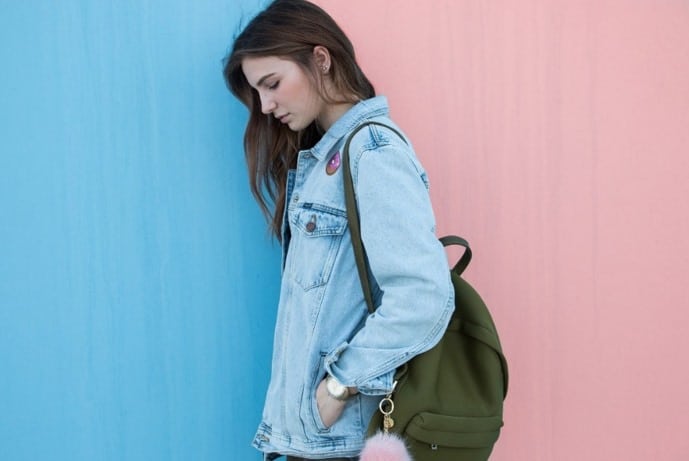 Which One Is Better to Sell Clothes on, eBay or Poshmark?
Poshmark and eBay both have dedicated categories for apparel and accessories. However, if you're a reseller who predominantly sources and sells clothes, Poshmark is a better platform.
Why? Poshmark is a dedicated marketplace for apparel, accessories and vintage items. On the other hand, eBay has a more diverse variety – your listings might get lost in the sea of listings on eBay, but showcase on Poshmark.
Poshmark vs eBay – Things To Analyze Before Making Any Decision
Poshmark and eBay are both two of the world's leading reselling platforms. They can be more aptly described as mobile thrift stores whereby resellers post items they're looking to clear out at nominal prices.
eBay was launched in 1999, whereas Poshmark was launched in 2011. Both marketplaces might be grouped as some of the best, but there are several differences between; algorithms, perks, listings, etc.
To help you decide which one to go for, we have written this guide to make your decision a bit more clear. So let's get started!
You May Also Like: How to Make More Money on Poshmark with these Easy Steps?
Ease of Use for Sellers:
Is Poshmark Easy To Use?
Poshmark operates via an app for iOS and android, making it easy to take photos, add listings, share, view other listings, and reply to comments – all you'll need is a good camera phone!
Its algorithm is similar to any social platform, i.e; listings appear in chronological order. To put it simply, whenever a buyer searches for a listing on Poshmark, the listings that have been most recently uploaded or shared will show up first.
Hence, to generate more income or engagement on listings on Poshmark, a reseller would have to stay active on the app. There's also the option of hiring a professional virtual assistance service such as Reseller Assistant to make things smoother for yourself.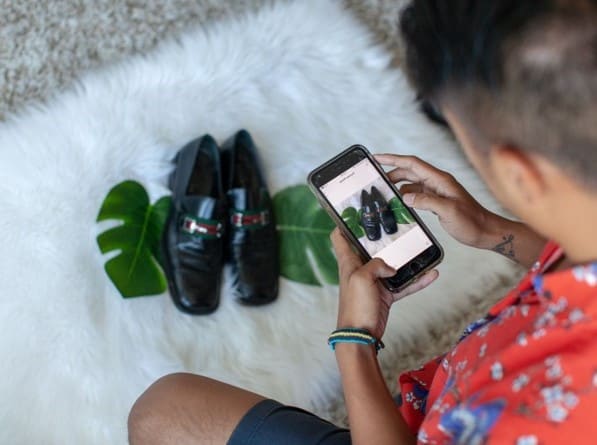 Is eBay Easy to Use?
eBay can be used as either an app on a mobile device or a website on a computer. However, uploading listings onto eBay is a bit more complicated. Sellers have to select different category options before their products are put up for sale.
This is probably attributed to the fact that eBay has a much more diverse list of categories, whereas Poshmark is solely a reselling platform for apparel, accessories, and home appliances.
However, while eBay might be doing its part in making things easier on a buyer to search – it's making it a lot harder for sellers who might end up listing their product in the wrong categories and lose sales.
Verdict: Poshmark is easier to use than eBay.
Seller/Listing Fees – Poshmark Fees vs eBay Fees:
Does Poshmark have Selling Fee?
For every sale you make on Poshmark, you would have to pay 20% of it to Poshmark as commission for hosting your listing. That means: for a $50 sale, you'll only be getting $40 of it with $10 (20% going to Poshmark).
Admittedly, this is a hefty sum. However, Poshmark makes up for it by providing free shipping for the seller and sellers can boost sales by having a larger following.
What are the Fees for Selling on eBay?
On the other hand, eBay charges 10% on each sale as commission and the seller has to pay an additional 3% PayPal fee for a total of 13% per sale. Because eBay has a bigger market, this is a fair rate.
Verdict: eBay charges fewer seller fees.
Shipping Cost and Policies – Poshmark vs eBay:
How much Does Poshmark Charge for Shipping?
Once a sale has been made, Poshmark generates a USPS or CP (based on location) shipping label for buyers. There is a flat shipping rate on each label ($7.11 for USPS) which comes in handy because shipping rates may vary from $5-$15 for items.
Who Pays Shipping Fee on Poshmark?
Buyers have to pay the shipping fees on Poshmark, therefore it won't impact your profits as a seller on Poshmark.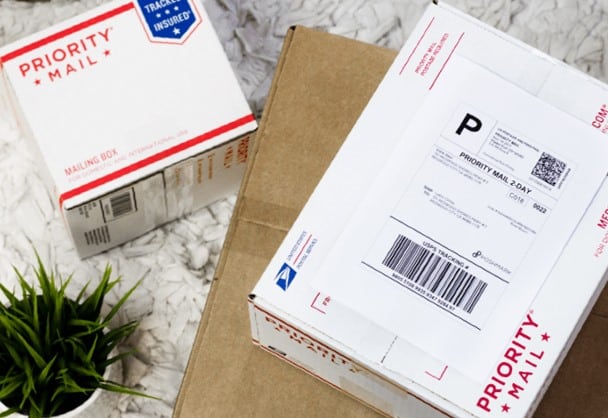 How Much does eBay Charge for Shipping?
Shipping on eBay is a lot more complicated. This is in part because eBay offers international shipping due to a wider user-base. Shipping is calculated based on the package size or buyer's zip code.
However, it can be fixed or free for the buyer giving the seller more flexibility to adjust shipping costs into selling prices.
Who Pays Shipping Fee on eBay?
Similar to Poshmark, the buyer has to pay to ship (or it can be waived) from the listing beforehand. The seller will buy the postage, nevertheless, so no money has to be paid by the buyer to the postal service. Effectively making the seller a middleman between the buyer and the postal service.
Verdict: Poshmark's shipping policy is super simple but it deters buyers from items that have low prices. Comparatively, eBay's shipping policy is more complicated, but, it offers more options.
Poshmark vs. eBay at a Glance:
| | | |
| --- | --- | --- |
| | Poshmark | eBay |
| Variety | The marketplace is dedicated towards apparel, accessories, vintage items and home appliances. | eBay caters towards almost product category and sub-category. |
| Marketplace Interface | Poshmark is available as a android and iOS app. | eBay has a website and a mobile app. |
| User-base | Poshmark has a user-base of over 60-million. | eBay has a user-base of over 100-million. |
| Base of Operations | Poshmark is currently only available for users operating in either the United States or Canada. | eBay is accessible for users world-wide. However, sellers can limit themselves to only selling to certain areas. |
| Shipping | Poshmark generates a pre-designed shipping label for sellers with flat shipping costs. | Shipping labels are generated by the sellers themselves. |
| Shipping Fees | Shipping fees are flat rates ($7.11 for USPS and $12.50 for CP) incurred by the buyer. | Shipping fees vary based on zip-codes, sizing and priority packages. Sellers offer shipping based at their discretion; they can waive them, have the buyer pay etc. |
| Number of Listings | Unlimited Listings. | Limited Listings (around 1000 each day). |
| Commission | Poshmark takes 20% on each sale over $15 and a flat $2.69 on sales under $15. | eBay takes 10% as commission on each sale. Moreover, sellers have to pay a 3% PayPal fee per transaction. |
| Algorithm | Poshmark operates in a manner similar to Instagram; posting images, likes, shares, follows etc. | eBay has a much more complicated algorithm with various checklists before a seller can upload a listing. |
| Customer Support | Poshmark has a dedicated team to deal with buyer-seller disputes before releasing payment. | eBay takes a back-seat when it comes to disputes. They are usually handled by the parties involved and their claims to PayPal for monetary clearance. |
Final Verdict:
Overall, Poshmark offers better incentives when it comes to reselling. While Poshmark has limited itself to a particular niche of reselling items, it makes it easier for sellers and buyers alike to find desired products.
eBay has a wider user-base, but it wouldn't necessarily be considered as the best when it comes to apparel and accessories. Hence, if you're looking to sell used or thrifted clothes, vintage items, accessories, or such – go to Poshmark!