Annoyed with lowball offers on Poshmark? Irritated beyond comprehension as to why someone will offer $5 for an item listed at $75? Don't worry. For a year I struggled with such offers myself to the point of almost stabbing my screen with a knife in frustration.
But, I've learned certain things that have worked for me over the past year. These have significantly reduced the lowball offers I get. So, allow me to guide you on how to handle lowball offers on Poshmark in 5 easy ways.
1. Price Your Items According to Market Value
Not all buyers are your regular old manager-calling Karens out there with a sob and irrelevant stories. Some are quite keen observers and calculated buyers. They will go through multiple listings of the same item and cross-check prices. Moreover, most likely they will go the lowest listing and even offer less for it.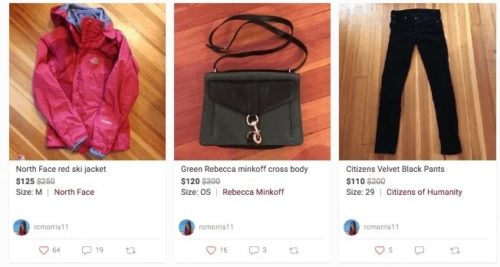 So, what is the best price to list an item at?
Compare prices already offered by others or search in the sold listings for a profitable amount. For the selling price point, add $15-30 to it. This depends on the actual retail price of the item as well. You don't want to turn potential buyers away thinking they can simply buy the item from the store instead.
Respectively, when a buyer makes an offer, you can then decide how low you can go without actually losing your profit margins.
2. Decline Offers with a Simple Click/Tap
Not every lowball offer on Poshmark needs to be declined. But, not every offer out there deserves to be countered either. Consider someone offers you $3 on $100 item.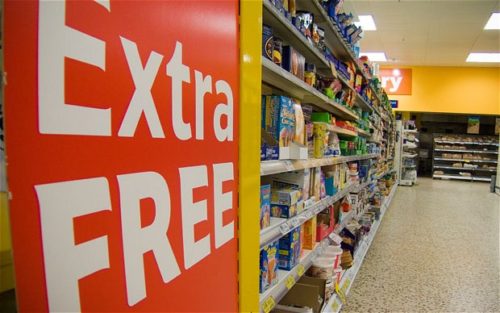 Here's a 3 step method I use which always works for me.
Counteroffer for $85 and see how they respond. This way you let them know how low you are willing to go without flat out declining the offer and coming off as uncooperative.

If they still offer $5-10 despite seeing your $85, decline and block probably. If they respond with an offer of 50% or more, you now have a buyer who is simply looking for a good bargain.

For the same amount raised by their side, you can balance it by going the same amount down. For example, if they raised $35 from $25, you can reduce $10 to show them you are willing to match their efforts.
3. Emotionally Detach from Your Item
For starters, there's something called the 'endowment effect', which causes you to ascribe more value to things simply because they are in your possession. Therefore, you might be believing that an item is worth a lot more than it is and end up pricing it higher. So, when someone lowballs on Poshmark and offers less than 50% of the listed amount, you generally feel offended that your belonging isn't worth anything. It may also convey that you priced it wrong.
Additionally, it's the annoyance of getting excited about the "Congrats! XYZ made a new offer on your item" notification and then seeing the offer was not even worth you taking the five seconds to unlock your phone for.
One look at your closet and an intelligent buyer can immediately spot which items you value over the others based on the listed prices. Moreover, if you've priced it higher, you will notice the item doesn't get sold and you start to reassure yourself with "Right buyer will show up" mindset. The moment you tell yourself that, know that this is a pure emotional attachment, nothing else.
4. Always Counteroffer to Check the Seriousness of a Buyer
Sometimes when you have listed an item for a long time, a buyer would send a lowball offer just to see if you're still active or even have that item available. People do that because it is not uncommon for sellers to have cross-listings on multiple other sites like eBay and Mercari.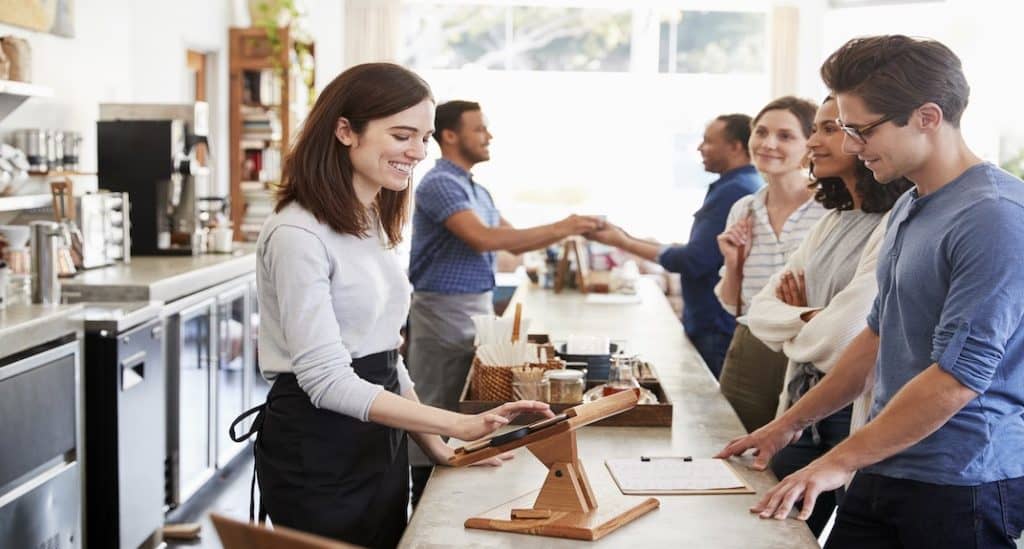 Another reason why a buyer might send a lowball offer is that they are not familiar with how to negotiate. Believe me, when I tell you, I cannot believe the Poshers I've come across at PoshFests. They expect the buyer to be an expert bargain hunter while in reality many are used to buying from department stores with fixed price tags. More often than not, buyers don't even realize how much less they are offering. For example, I always keep a chart of how much an item is listed for and how low I can go on it without losing my profit.
The message would go something like this, "You have offered 80% less than the original listing. I'm willing to offer 15% off plus free shipping. This offer is only available today."
By adding in an expiry on the offer, you immediately send your potential buyer into a frenzy along with the bonus of free shipping. Nothing makes them decide faster than the fear of missing out. Plus, this way you also come across as determined and not someone to be played with.
5. Too Many Lowball Offers on an Item? Consider Adjusting the Price
If you start getting several offers on an item that you consider low, maybe it would be a good time to realize the fact that you may have overpriced it.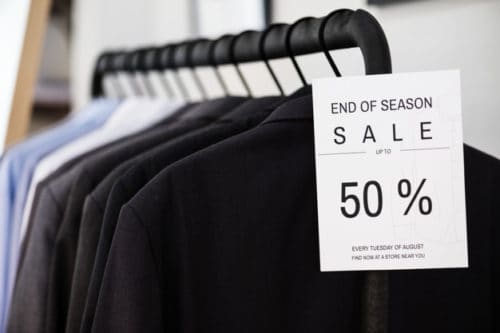 I would rather see lowball offers on Poshmark after a month of originally listing than no offer at all.
You may also like: Poshmark for Beginners Tips 2020
Conclusion:
NEVER list anything at $5 and never sell anything less than $10. Even that, I believe, is pretty low because Poshmark takes a cut from your earnings. So, when you sell an item for $5, Poshmark takes $3 and you're left with just $2. Ask yourself sincerely if that's even worth it? Calculate the time and energy it takes to list an item against the value you're receiving for it.
Always remember, fewer items worth $20 or more sold >> more items worth $10 or less sold.
You would have to sell A LOT of items to break even if you offer cheap and inexpensive clothes. It is simply not worth the $7.11 shipping cost. Moreover, when you accept lowball offers on Poshmark, it sets a precedent and encourages a vicious cycle of future lowball offers just because you wanted to get rid of an item you had no care for.