Most of the buyers are very careful when they shop online especially, for clothes. They inspect photos closely, read the description of the product, and only use "legit" sites. That's why it is hard to trust platforms like Poshmark without having used them firsthand. That's the reason why we come up with the ultimate Poshmark review – Is Poshmark safe to use guide.
This Poshmark review will give you complete insight regarding the legitimacy of Poshmark. Moreover, you will find that how secure is Poshmark not just for buying but for selling too. So let's start!
What is Poshmark?
Before we start let's have a brief introduction of what Poshmark is?
Poshmark is one of the most popular e-commerce platforms for buying and selling used items, particularly clothing. Despite being a new player in the canvas of online shopping, Poshmark has grown significantly to emerge as one of the topmost & popular marketplaces online.
As far as the nature of the platform is concerned, Poshmark is very much similar to platforms like eBay and Mercari. The only thing that makes it distinct is that sellers can only do listings for clothes, makeup, & other fashion accessories.
Is Poshmark Legit Or A Scam?
Believe it or not but this question is one of the most searched questions about Poshmark. Since many of the people have concerns regarding the legitimacy of Poshmark, therefore, they need to know the truth.
Yes, Poshmark is a very well-known and reputable website. There is nothing that we can say "FAKE" about Poshmark. Buyers buy products and receive them, on the other hand, sellers also receive actual payouts of their sold items.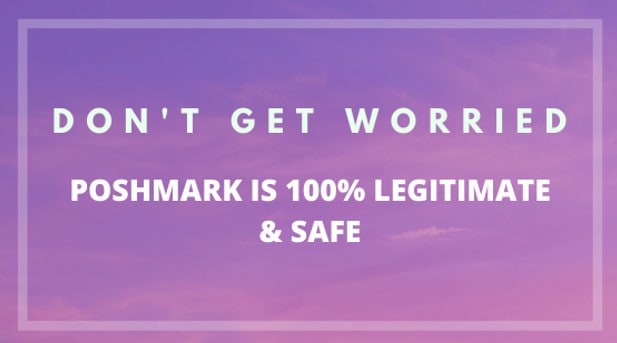 However, there is a single thing you must know is that there is no guarantee that the seller selling and the buyer buying on it are legitimate. That is the reason why the website has placed protection for both parties:
Buyers have the right to return or accept an item once they receive it. Moreover, payments from buyers won't be released to the seller until they verify their purchase and receive the items.
Shipments from sellers are protected for as long as they ship using the site pre-addressed or pre-paid shipping labels.
How Safe Is Poshmark for Buyers?
When purchasing used clothing online, the platform you choose matters a lot. Especially, when you want to keep your identity and finances safe.
For a safe & successful buying experience with Poshmark online, there are 3 things you have to keep in your mind: your privacy, your money, and the right purchase.
1- Identity & Privacy Protection:
Protection of your identity and privacy online is very important! For this reason, we recommend you to choose a username that doesn't involve your real name when setting up your account. So that you can't get traced by any entity that can cause harm to you. You need to add as little details as you can to your profile page.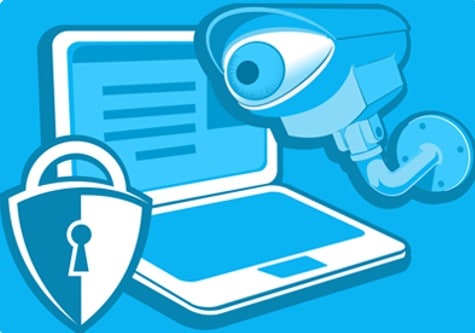 However, you need to share your mailing address with the sellers after you purchase an item from them. So they can ship your ordered item to your mailing address.
If you are someone who doesn't want to share his home address then there is an alternative way available for you. You can set up a P.O. Box at your local post office, moreover, you can have the items shipped to your workplace.
2- Money Protection:
It's completely safe to provide your payment information to Poshmark because the seller can't see it. All your payments will be processed by Poshmark secretly. Once you confirm that you have received the item, only after that Poshmark will pay to the seller you have purchased from.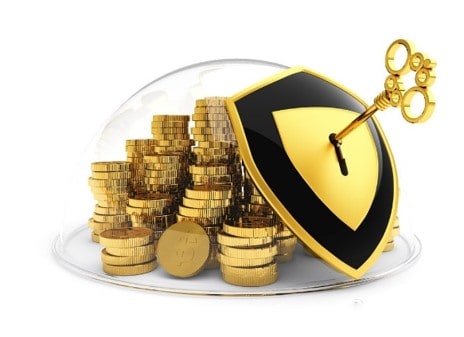 Even though Poshmark's digital marketplace is private, safe, and secure, there are always a few risks involved in buying online. Some sellers might hide the flaws in an item or misrepresent it.
If something like this will ever happen to you, take immediate action by taking pictures of the item. Opening a dispute against the seller on Poshmark.
Moreover, Poshmark protects the buyer's right in case if the item he/she receives is not "as described."
3- Choosing The Right Product To Buy:
When you are shopping online, it is very important to cross-check that what you are buying must be what you want. It's quite easy to fall for scam photos only to realize later that the item you purchased falls apart too quickly.
This is not Poshmark's fault at all. Sometimes it's not seller fault as well since he may have described the item. So as a buyer, it is important for you to seriously consider the sizing, brand, pricing, and brand, of the item you are willing to buy.
Check The Brand And Materials: When you buy clothes, you will find a variety of materials, and some of them are long-lasting and more durable than others. Before buying you must check out the brand and material of the item to get an idea about its quality. Just because a used skirt is available for $50 doesn't necessarily mean it is worth that much.
Check The Sizing: The sizing of women's clothing and dresses vary drastically from brand to brand. It is highly recommended to ask the seller for actual measurements. Moreover, read the description entirely and ask for some additional photos if you don't think the defects are captured well enough.
How Safe Is Poshmark for Sellers?
As far as the seller's safety is concerned, Poshmark is a very secure marketplace for selling items. Overall the platform is very friendly for sellers. However, before you get into Poshmark selling, here are a couple of things you must know about seller safety:
1- Return Policy:
This is an area where sellers usually get embarrassed and burned. Poshmark enables the buyer to open a claim on a purchase if he/she believes that the received item is not "as described."
Moreover, Poshmark usually takes the buyer's side on return claims, leveraging the buyer's right. So to protect yourself from the buyer's claims, make sure that you comprehensively describe each item available in your closet. Also, take clear pictures of flaws in the item, if they exist.
2- Getting Payment: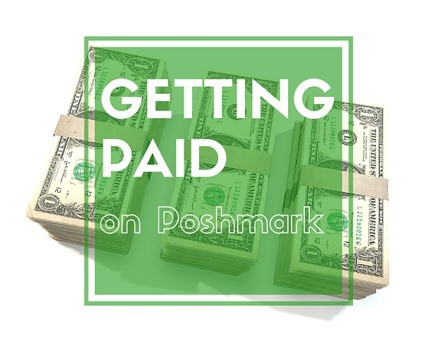 The selling fees of Poshmark are very clear, so you will be aware of the money that you will receive from a buyer that made a purchase. The amount you make in sales will be available to you as soon as your buyer accepts the item.
If somehow, the buyer fails to receive the item, the money will be released automatically to you after four days.
Final Verdict:
After analyzing the Poshmark safety aspect from multiple angles, it is very much clear that Poshmark is safe for both buying and selling. As a seller, you can make safe money on Poshmark and as a buyer, you can purchase items without having any concerns about getting scammed!
We hope you find this Poshmark Review – Is Poshmark Safe Guide useful!