Reselling of clothes, outfits, and attires online can be a great source of income for you. Not only this, but you can also take this even as a full-time job. However, your decision to choose an online selling platform can have a mighty impact on your success. You can adopt cloth reselling both as a full-fledged resale business or if you want to clear out your closet. Poshmark vs eBay, which one is a much better platform for online cloth reselling? You possibly have this question in your mind.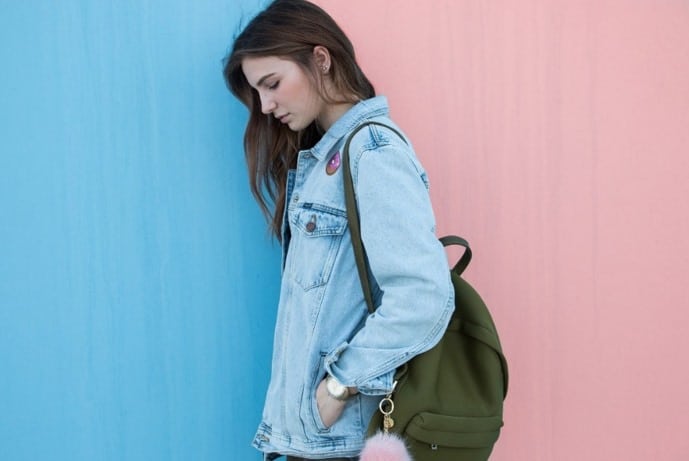 Which One Is Better to Sell Clothes on, eBay or Poshmark?
Poshmark vs eBay – Things To Analyze Before Making Any Decision
Before you decide which one is best to start selling, here are a few things that you should consider before reaching a conclusion. To help you decide which one to go for, we have written this guide with the following aspect taking into consideration to make your opinion clear. So let's get started!
You May Also Like: How to Make More Money on Poshmark with these Easy Steps?
Ease of Use for Sellers:
Is Poshmark Easy To Use?
Poshmark launched as an app. For this reason, it is simple and easy to take photos of your item and add a listing. All you need is a good phone camera! Furthermore, it is very easy to share listing and replying to comments.
Whenever a buyer searches for an item or product on Poshmark, the listings that have been most recently listed will show up first. Therefore, posting items all the time on Poshmark is important, otherwise, you won't get many sales if you are not active in the app. Moreover, you can take a professional virtual assistant service for Poshmark to make things smoother for yourself.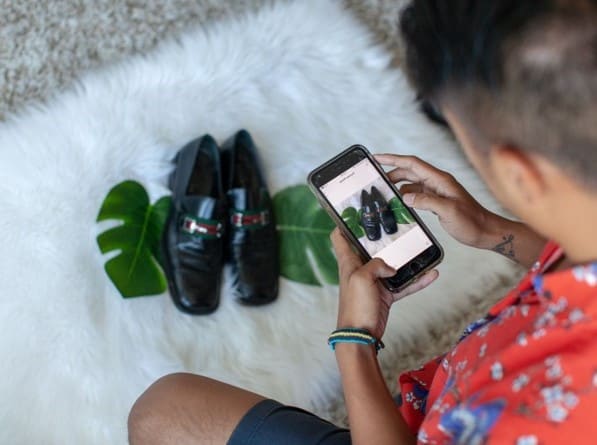 Is eBay Easy to Use?
If we compare the level of effort on eBay then all the specifications and subcategories make eBay listings more complicated than Poshmark. A lot of the fields during the listing of an item on eBay are auto-filled. However, it will still take you more time for product listing on eBay than on Poshmark. So Poshmark will come out as the winner in this aspect of Poshmark vs eBay comparison.
Seller/Listing Fees – Poshmark Fees vs eBay Fees:
What are the Fees for Selling on eBay?
eBay only charges a 10% fee for most of the clothing items. Moreover, the seller additionally covers the 3% PayPal fee. So in total, the seller will be charged 13% for selling. However, we think that it's a very fair rate considering the huge market of eBay.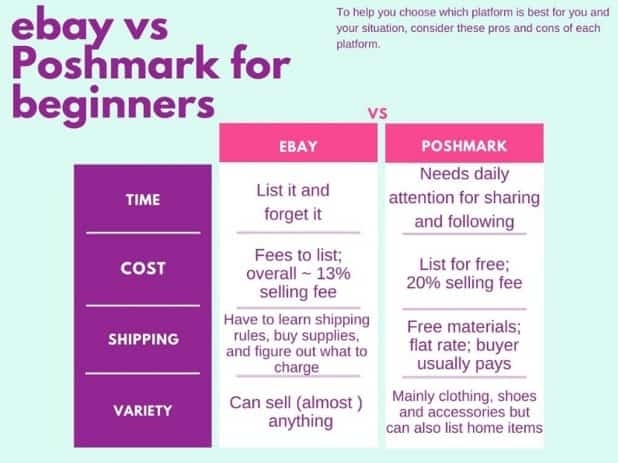 Does Poshmark have Selling Fee?
Poshmark, on the other hand, charges a flat 20% fee on every sale which is pretty hefty! As a seller, you might get a little embarrassed to get only $8 for a $10 item you sell on Poshmark. Still, you can get good profits on Poshmark, especially if you have lots of following for your Poshmark closet.
Shipping Cost and Policies – Poshmark vs eBay:
How much Does Poshmark Charge for Shipping?
Every item that you sell on Poshmark has $7.11 shipping. One thing that you need to keep in mind is that there is a high shipping cost for very low-priced items ($5-$15). Another remarkable thing about Poshmark is that shipping out items is super easy once it is purchased.
Who Pays Shipping Fee on Poshmark?
Buyers have to pay the shipping fees on Poshmark therefore, the high shipping cost won't affect you as a seller.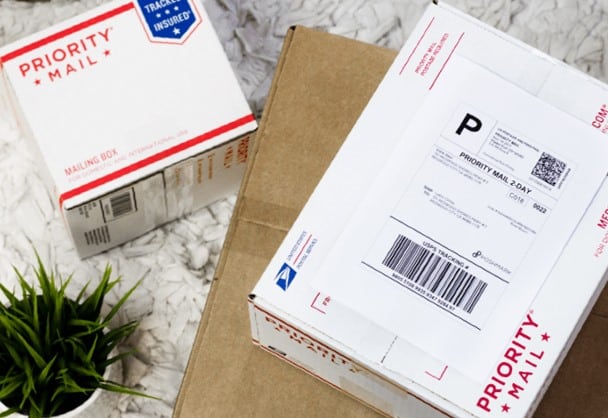 How Much does eBay Charge for Shipping?
As far as eBay shipping is concerned it is much more complicated than Poshmark. As a seller, you have to choose the shipping cost on eBay. On eBay, shipping can be calculated based on the package size or buyer's zip code, moreover, it can be a fixed price or free for the buyer. All this gives you flexibility as a seller to adjust shipping costs into your selling prices.
Who Pays Shipping Fee on eBay?
Same as Poshmark, the buyers have to pay the shipping fees from the listing to you, after that you buy the postage. So no money would be paid by the buyers to the postal service. The seller will be the middleman that will collect the money and pay for the postage.
In short, the shipping policy of Poshmark is super simple but it deters buyers of items that have low prices. Comparatively, the eBay shipping policy is more complicated, still, it offers you more options.
Final Verdict:
Overall comparing Poshmark vs eBay, we feel that Poshmark is more likely to be a better platform as far as cloth reselling is your business. Another reason why we are saying that is that Poshmark is more specific to the reselling niche.