What You Should Sell on Poshmark This Summer
Summer is here, and it's the perfect time to turn your closet into a cash machine with Poshmark! No matter if you're someone looking to declutter your wardrobe or an online reseller seeking a side hustle, Poshmark is the ultimate platform to sell your pre-loved clothing and other used items.
However, you can't simply list items on Poshmark and they will start selling like hotcakes. You must know what products are in demand during summer and based on that, list items that have potential to sell.
In today's guide, we will reveal what you should sell on Poshmark this summer. Moreover, we will discuss the hottest trends and must-have items that are guaranteed to make a splash on Poshmark.
From breezy sundresses and stylish swimwear to trendy accessories and vintage gems, we have a lot to reveal to make this summer season a money-making season for you. So let's start:
Why Selling In-Season on Poshmark Is A Good Idea?
1- Higher Demand:
When you sell items that are currently in season, there is typically a higher demand for those items. Poshers are actively searching for trendy and relevant items, and by listing them in your closet, you increase your chances of making a sale.
2- Competitive Pricing:
Selling in-season allows you to price your items competitively. Since these items are in demand, you can set a reasonable price and still attract buyers. Buyers on Poshmark are often willing to pay more for items they need immediately rather than waiting for out-of-season items.
3- Faster Sales:
In-season items tend to sell more quickly on Poshmark because buyers are actively looking for them. When you list popular and trending items, you can expect faster sales, which can help you generate revenue more rapidly.
4- Trendy and Fashionable:
Poshmark is known for its focus on fashion and style. By selling in-season items, you align your inventory with the latest trends and fashion preferences. This can attract fashion-forward buyers who are specifically looking for the hottest items of the moment.
5- Repeat Customers:
Selling in-season on Poshmark allows you to build a customer base that seeks out your store for the latest trends. When buyers have a positive experience purchasing in-season items from you, they are more likely to return to your store for future purchases, increasing your chances of repeat business.
6- Helps Stay Competitive:
Poshmark is a highly competitive marketplace, and selling in-season can give you an edge over other sellers. By offering the items that are high in demand, you can differentiate yourself from competitors and position yourself as a go-to seller for trendy clothing and fashion accessories.
7- Increase Listing Visibility:
When you sell in-season items, Poshmark's algorithms may prioritize your listings, especially if they are relevant to current searches. This increased visibility can lead to more views, likes, and potential sales for your items.
8- Reduced Storage Time:
By selling in-season, you can minimize the time your inventory spends in storage. Out-of-season items may take longer to sell, requiring more storage space and potentially tying up your capital. Selling in-season allows you to rotate your inventory more quickly, freeing up space and resources for new inventory.
What Items Sell Best on Poshmark in Summer?
During the summer season, there are certain fashion and clothing items that tend to sell well due to their comfort, breathability, and suitability for warmer weather. Here are some popular fashion and clothing products that you should sell on Poshmark this summer to double up your sales:
1- T-shirts and Tank Tops: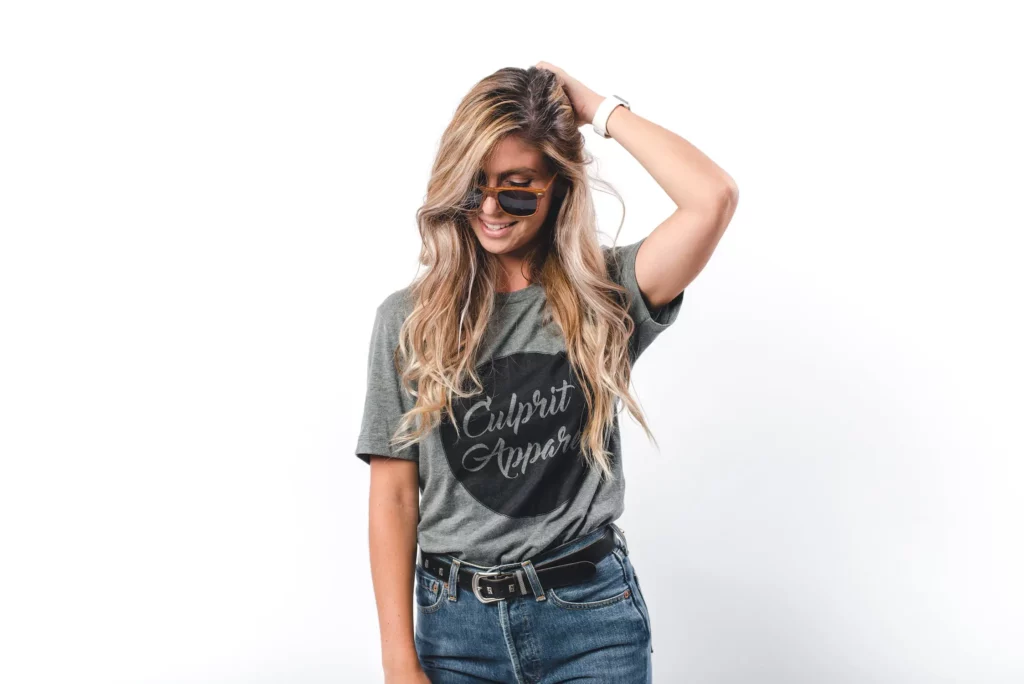 T-shirts and tank tops are wardrobe essentials during the summer as they are lightweight, breathable, and come in various styles, patterns, and fabrics. T-shirts are versatile and can be worn casually or dressed up with accessories. Tank tops offer a sleeveless option that keeps the wearer cool and comfortable in hot weather.
So being a seller on Poshmark, you must add a good range of t-shirts and tank tops in different sizes, colors, and designs for both women and men in your closet this summer. In case, if you are sourcing t-shirts and tops in bulk to sell on Poshmark then make sure a big chunk of those is in medium, large, and XL sizes as they have the highest demand.
2- Dresses: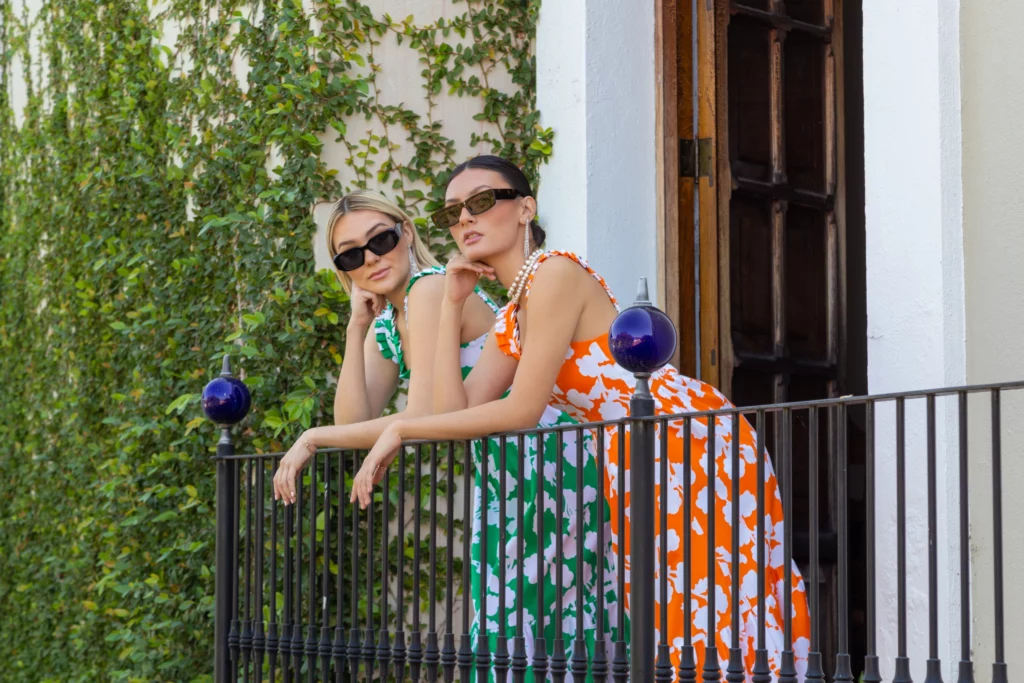 Summer dresses are highly sought after for their feminine and effortless style. Sundresses, maxi dresses, and floral print dresses are particularly popular during summertime. So you should try sourcing these dresses to list in your Poshmark closet as they see a surge in demand during summer. Moreover, you should consider having XL-size dresses in your Poshmark closet as not many sellers are selling them and you have a better chance to get a lot of sales. 42% of American adults have obesity, so can anticipate how many sales you can potentially get by selling plus size clothing on Poshmark.
3- Shorts: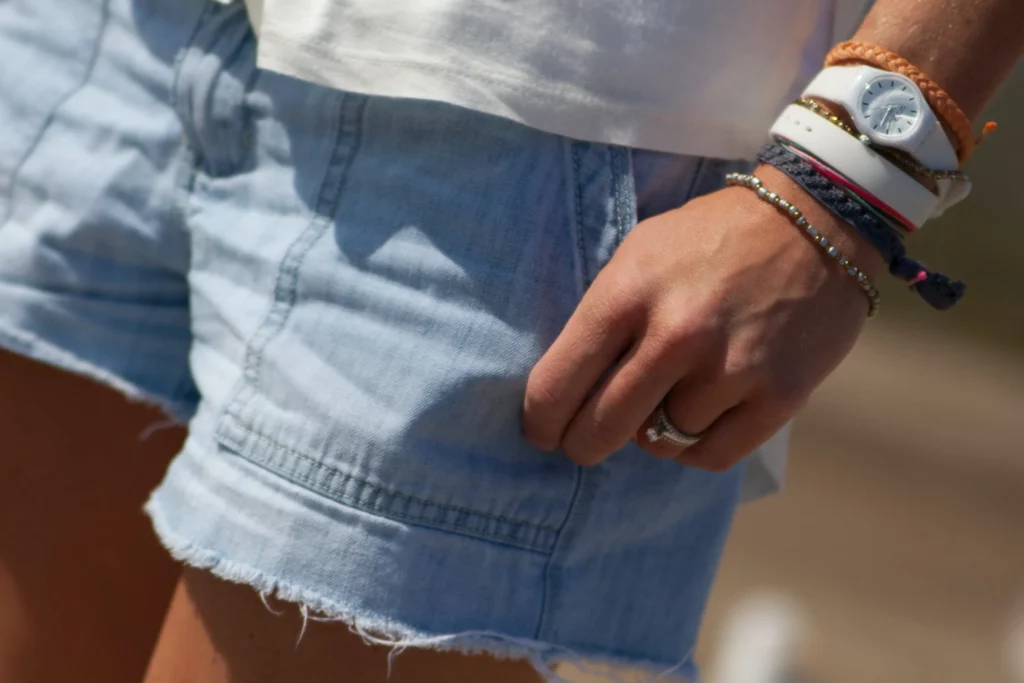 Shorts are a summer staple and are available in various styles, lengths, and fabrics. Denim shorts are timeless and can be worn with a variety of tops and that's what makes them popular. Linen shorts are another comfortable option, perfect for hot summer days. Athletic shorts are popular among those who engage in outdoor activities or exercise during the summer.
Since shorts are in high demand as they provide a casual and practical option for staying cool in summer, you can't miss them in your Poshmark closet as poshers will be looking for them!
4- Swimwear: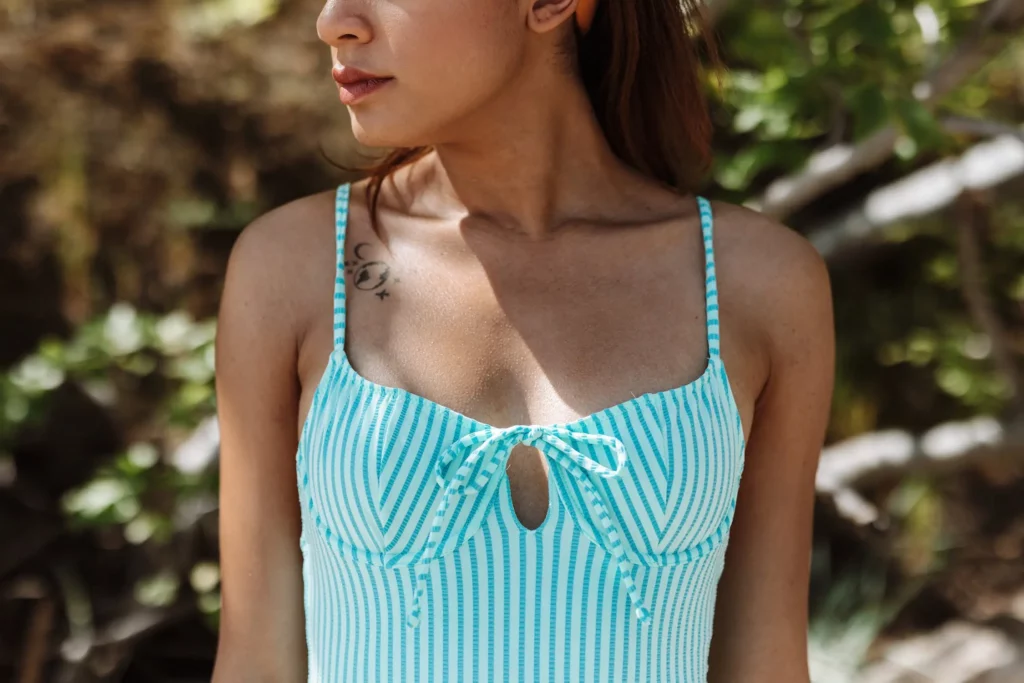 As people head to the beach or pool, swimwear becomes one of the best-selling items in summer. Bikinis, one-piece swimsuits, and swim trunks are all swimwear that sells like hotcakes on Poshmark during summer. Moreover, swimwear comes in a range of colors and patterns to cater to diverse preferences. Even brands often release new collections and designs each summer, keeping up with the latest trends and offering customers a wide range of options.
So this summer, make sure to have everything from bikinis, tankinis, and swimsuits to thongs, high-waisted bottoms, and bandeau bras listed in your Poshmark closet to cater to a large number of buyers.  
5- Sunglasses: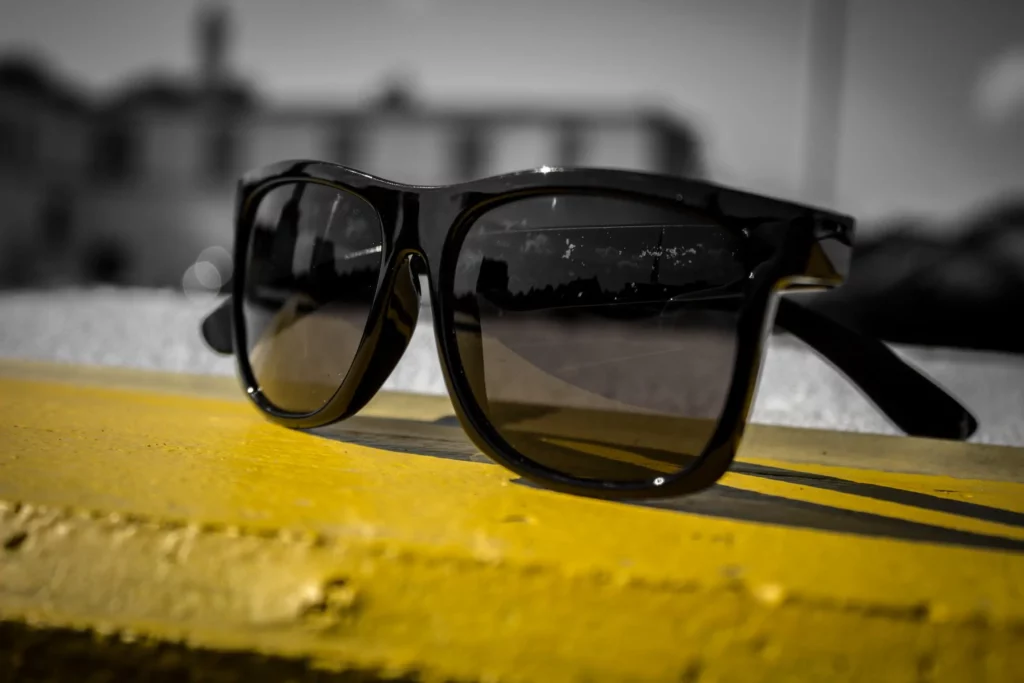 Summer is the season when people spend more time outdoors, whether it's at the beach, pool, or participating in any other outdoor activity. Sunglasses are an essential accessory for protecting the eyes from the sun's harmful UV rays and reducing glare. As a result, there is typically a higher demand for sunglasses during the summer months.
You can source trendy and unique design sunglasses for men and women and list them on Poshmark this summer and we are sure you will find many poshers in the comments asking for the price and details!
6- Pants and Skirts: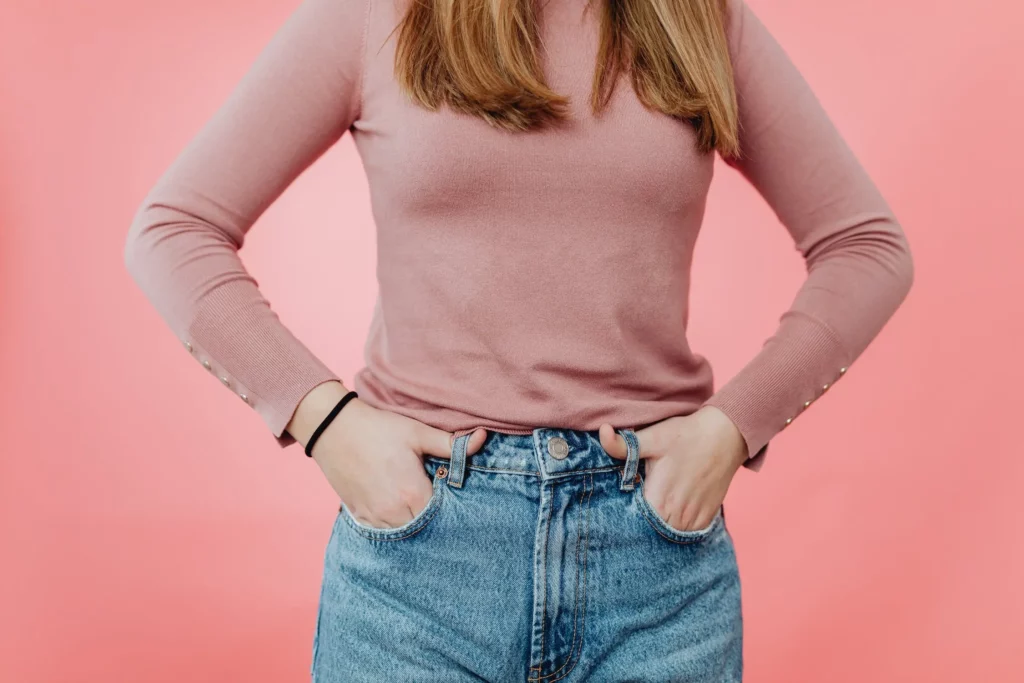 While shorts are popular, some people prefer lightweight pants or skirts during the summer. Linen pants, culottes, and flowy skirts are some of the most comfortable and breathable options as they provide coverage while allowing air circulation, making them suitable for both casual and more formal occasions.
From A-Line skirts, asymmetrical skirts, box pleat skirts, and bubble skirts to wide-leg pants, boyfriend jeans, cargo pants, and open-knit pants, make sure to have the entire range of pants and skirts available in your Poshmark closet.
7- Sandals and Flip-Flops: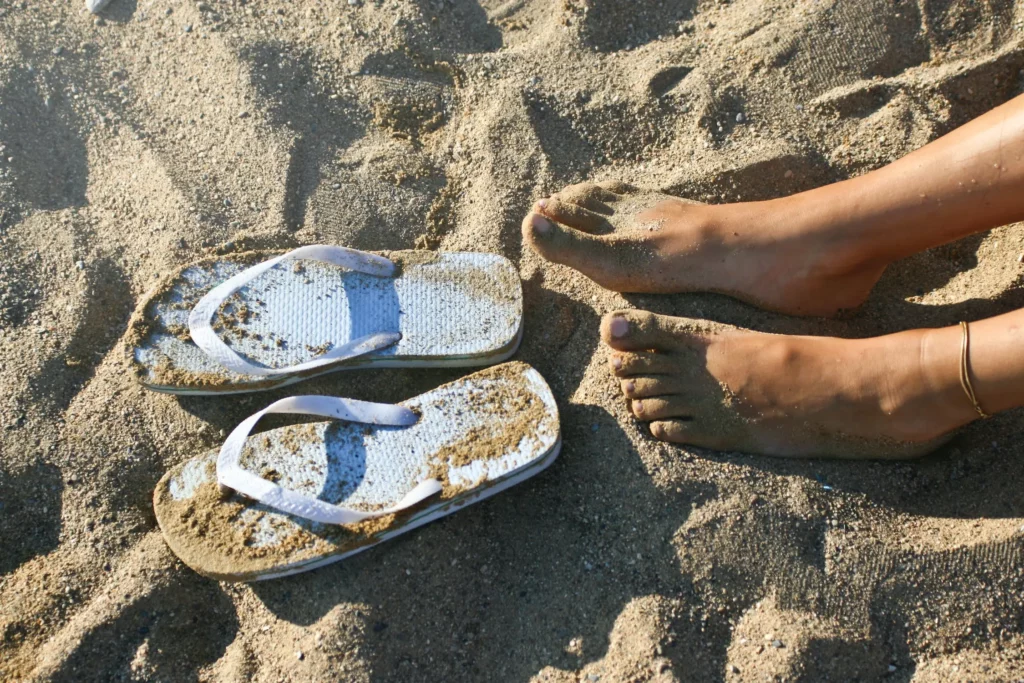 Open-toe footwear like sandals and flip-flops are go-to choices during the summer. Not just they are comfortable to wear but are also offer easy slip-on and slip-off functionality. Sandals come in various styles, such as slides, gladiator sandals, and wedge sandals, and are worn casually. Flip-flops are generally popular for outings or trips to the beach as they allow feet to stay cool and provide relief from the heat.
As a Poshmark seller, you must add flip flops and various style sandals to your closet this summer and watch them get snapped up so quickly that might have to restock again and again!
Final Words
Summer has already rolled in and it's high time to refresh your Poshmark closet and add the right items that poshers have on their summer's bucket list.
Embrace the season's trends by listing lively summer dresses, breezy tops, and vibrant swimwear. Don't forget the accessories like sunglasses and sandals to complete your Poshmark closet. Moreover, upcycle your gently worn denim shorts and sandals for eco-friendly fashion.
You can also explore the market for festival outfits and vacation essentials to stay on top of popular brands. Embrace the summer vibes and make it big on Poshmark this summer!
Struggling to grab sales on Poshmark? Hire a professional Poshmark virtual assistant from Reseller Assistant and he will take care of everything from sharing and following to getting likes, to help you get sales that you are not getting due to being inexperienced.   
Hope this "what you should sell on Poshmark this summer" guide helped you in gaining insight into what items you need to have in your closet. Thanks for reading!
Frequently Asked Questions (FAQs)
What brands sell best on Poshmark in summer?
Swimwear brands like Michael Kors, Nike, Tory Burch, and J. Crew sell best in summer on Poshmark. Moreover, you should sell brands such as Lululemon, ZARA, POLO, LEVI'S, Free People, and REVOLVE for clothing.
Do buyers prefer buying pre-owned clothing on Poshmark?
Yes, there is a large number of buyers on Poshmark that prefer buying pre-owned clothing. One of the reasons why people prefer buying used clothing is that it is more sustainable and eco-friendly since it reduces waste and extends the lifespan of garments. Moreover, pre-owned clothing is often available at discounted prices on Poshmark, making it an attractive option for budget-conscious shoppers.
Can I sell pre-owned swimwear on Poshmark?
Yes, you can sell pre-owned swimwear like swimsuits and bras on Poshmark. However, selling used underwear isn't allowed on Poshmark for hygiene reasons.